Let me guess... you would love to feel energized, inspired, and ready to impact kids at your school, embrace your purpose, and feel good doing it.
BUT instead you are feeling overwhelmed, staying up to late, grading, you can barely fit in your self-care.
You know that cultivating a healthy lifestyle is important.
So why is it so hard?
Because when life get's busy, your self-care is the first to go.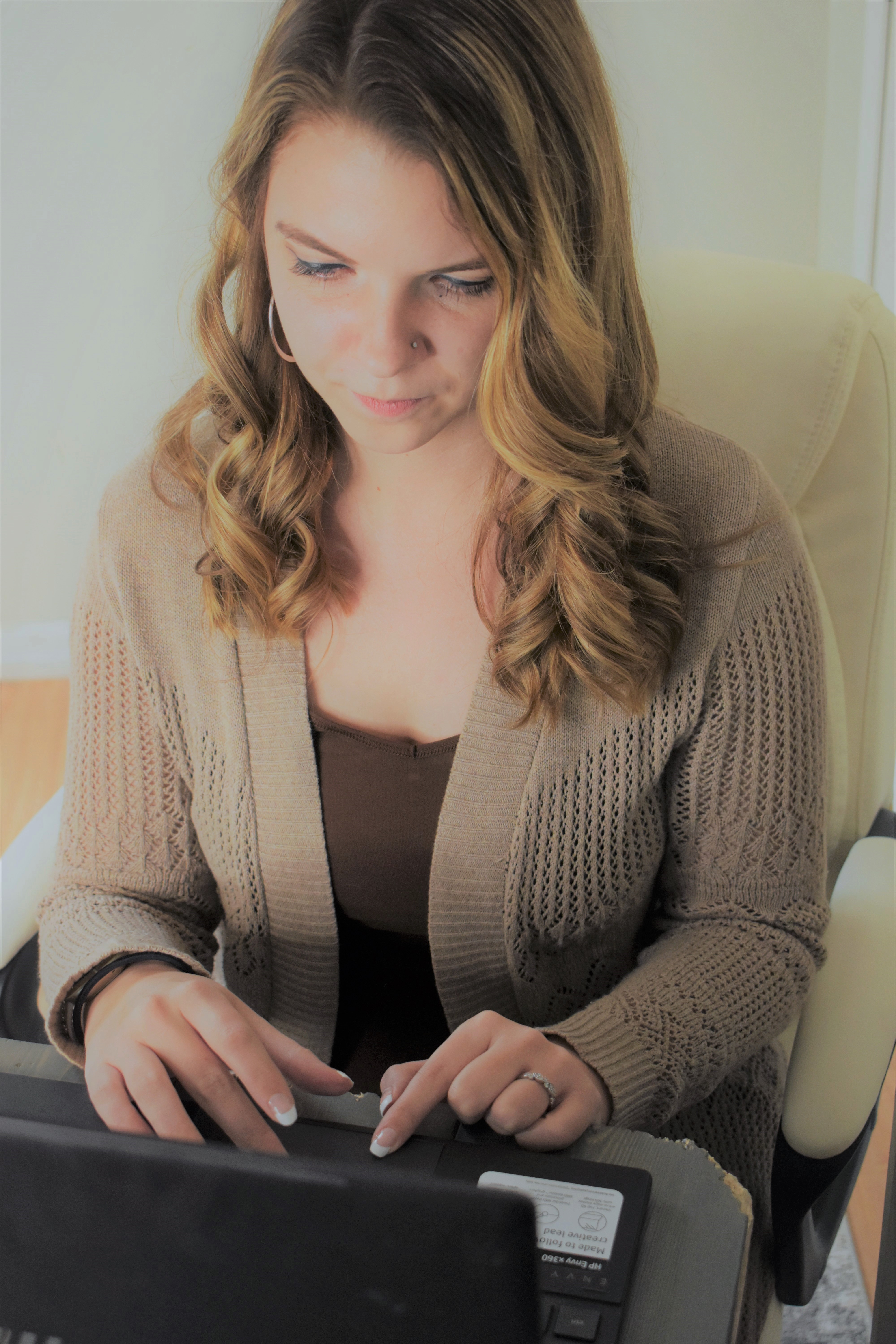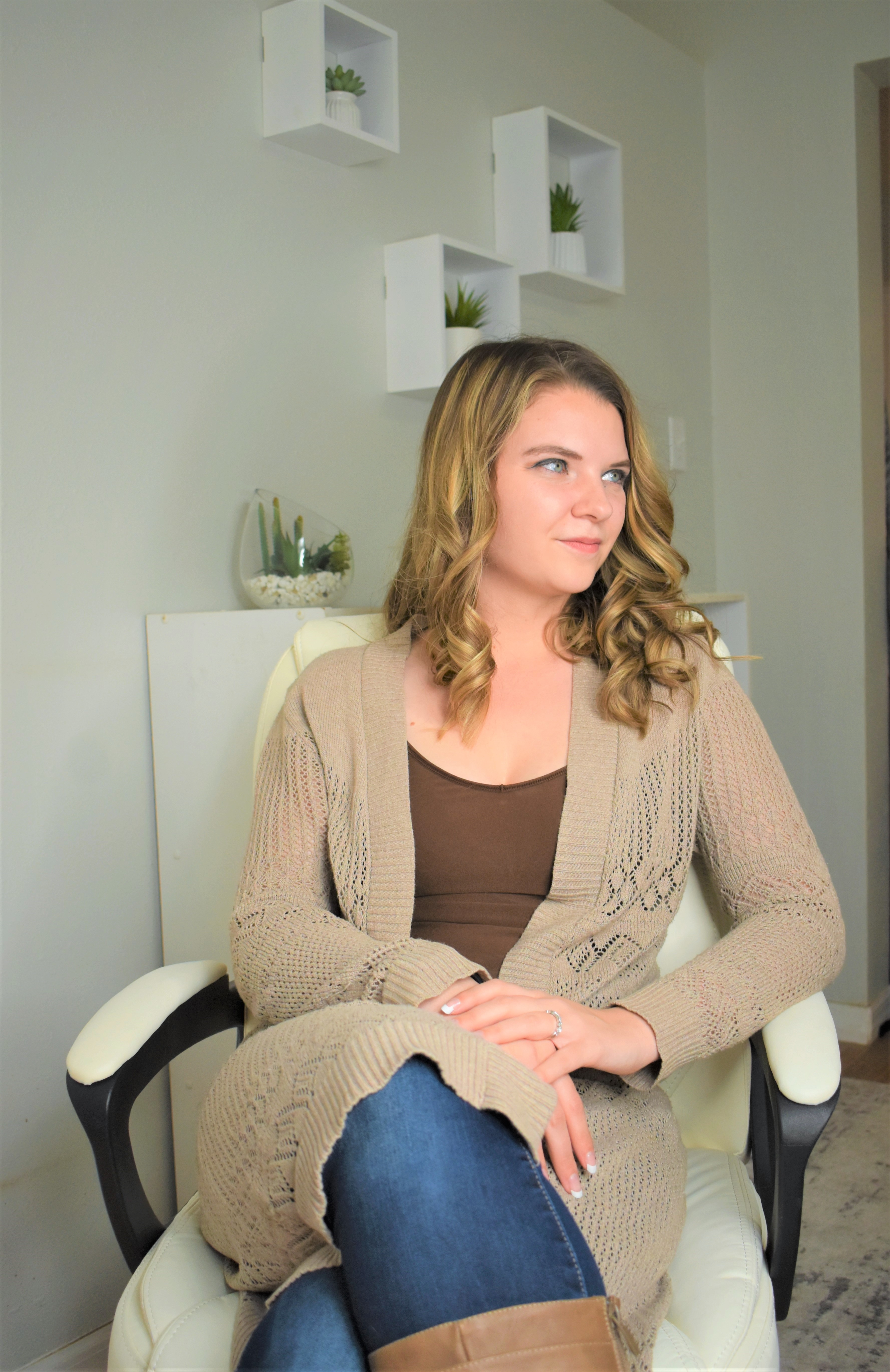 Does this sound like you?
You wake up everyday feeling exhausted.
You constantly find yourself up late grading.
You feel guilty for not spending more time with your family.
Your to-do list feels like it's taking over your life.
You always feel like you need to be doing more.
"Helena is truly an inspiration in my life. She makes me want to be, and do better. Thank you for sharing your knowledge and for changing my life for the better."


-Debby J.
You might be wondering...
How can I spend more time on myself?
Why do I feel so guilty taking care of my own health?
How can I have more time to take care of myself?
How do I find the balance of taking care of myself and making the impact I want to make?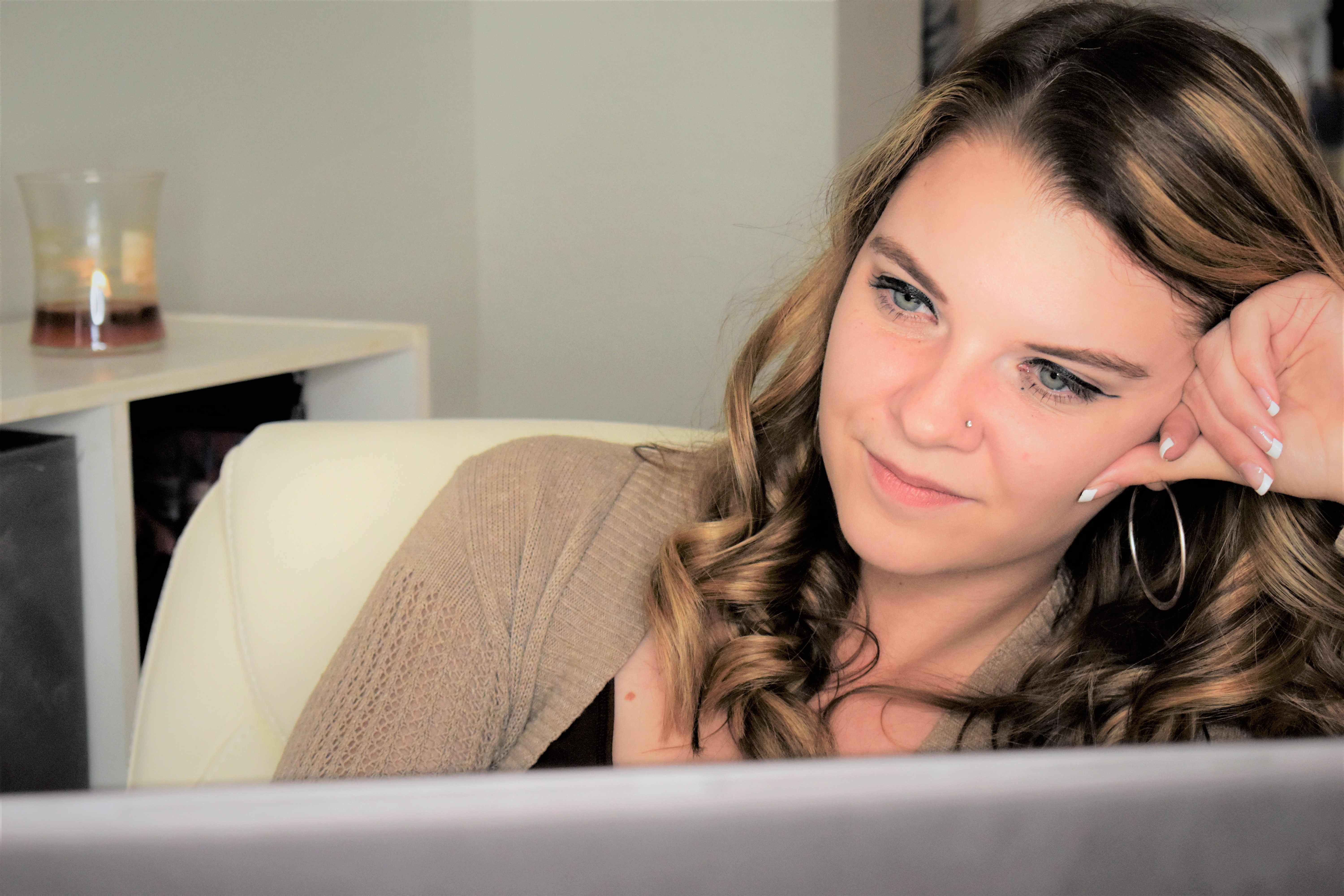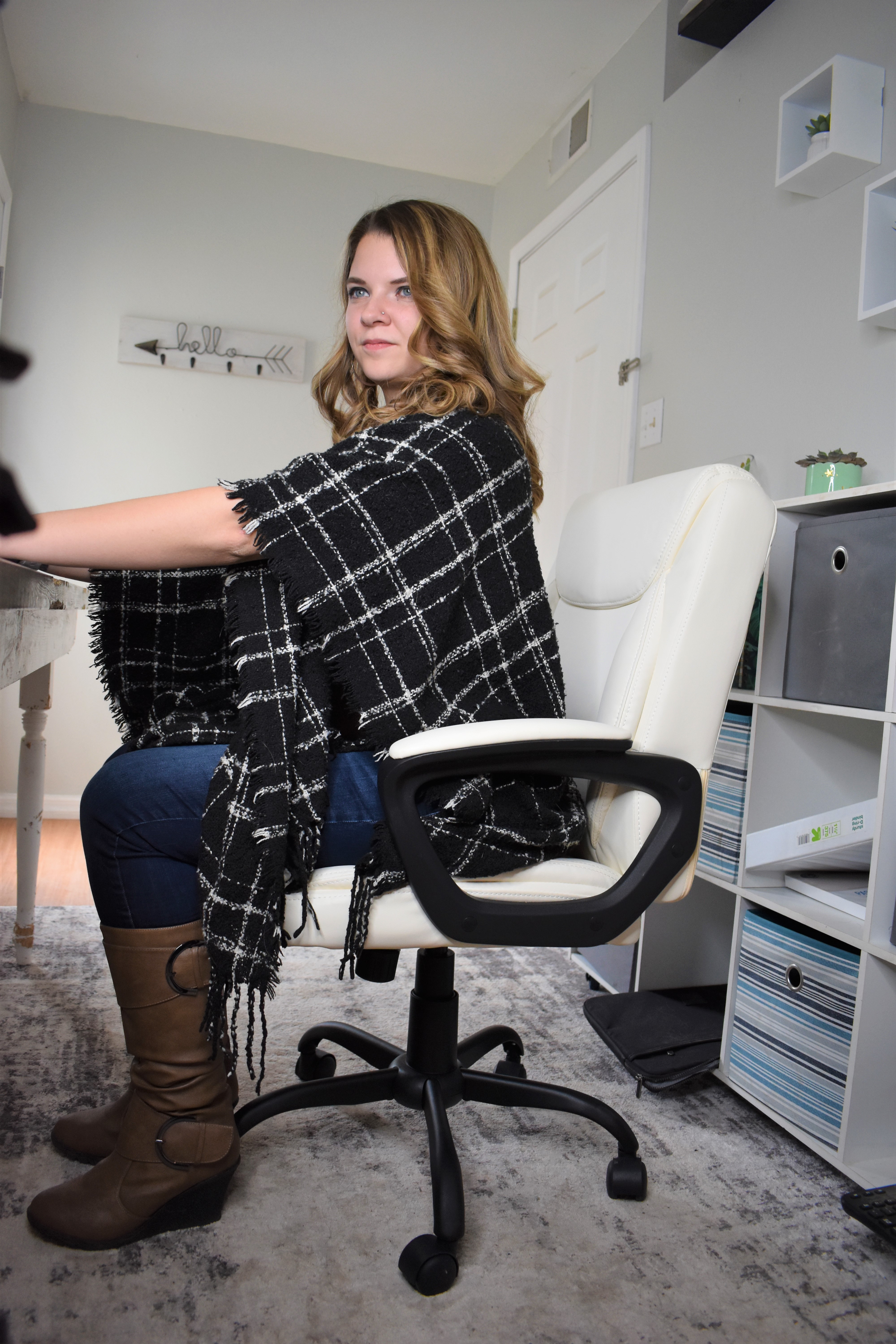 Here's the thing... we have been taught to put other needs before our own.
Your balancing family, students, admin, all the things. It can feel like no one is advocating for YOUR wellness.
And meanwhile you are supporting everyone else's.
And that can leave you feeling:
frazzled
overwhelmed
drained
exhausted
But what if I told you...
you could make an impact on kids, and show up fully for your family, and prioritize your self-care in a way that's full of ease and joy?
What if...
You stopped putting pressure on yourself to do everything and BE everything and finally got the support you need.
You got rid of the all or nothing mentality when it comes to your own wellness.
Your life could be everything you want it to be.
You have conquered on your to do list and feel very clear on the strategy going forward.
You feel present with the people in your own life.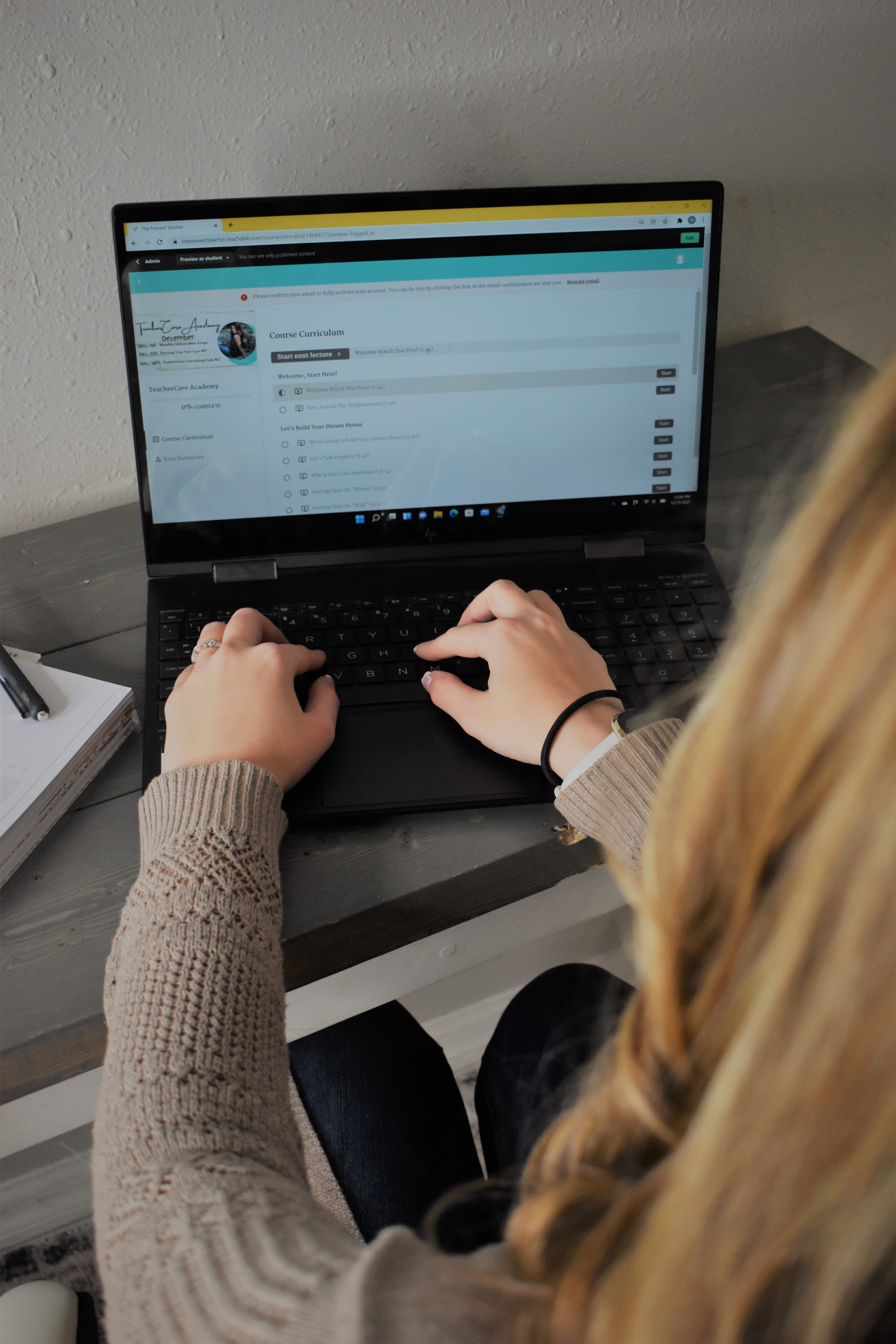 But there's a better way!
When you start prioritizing your wellness you enable yourself to show up more fully for others and your students.
But nobody is talking about this!
How do you make space for your wellness and build in a support system for yourself when there is so much to do?
Trust me I know!
Sometimes after a long day it's easier to go on autopilot and tune out and with Netflix and take out for the third night in a row.
But here's the thing, if you don't prioritize your wellness no one is going to do it for you.
That is overwhelm isn't going to magically disappear.
Stop waiting to get the support you need to start supporting your goals inside and out of the classroom.
So we can learn to take care of ourselves even in the midst of our busy lives.
"Helena's enthusiasm and passion for self-care is my reminder to continue to grow rather than chasing perfection."
-Jean. H
Introducing... TeacherCare Academy!
TeacherCare Academy is a program designed to help you start prioritizing your self-care with systems, support, and accountability, so you can be the best version of you possible.
From overwhelmed to confident and in control, through this program you will help you take care of YOU during your busy teacher life.
Consistently setting and reaching goals, boundaries, priorities, work-life balance and more are all covered by my secret signature method:


The TeacherCare Blueprint
With this method you will be able to:
Build awareness

of your needs and desires

Strengthen your mindset

so that you can transform your life

Create an authentic and consistent plan

that is tailored to your individual needs

Incorporate consistency and reflection

in order to ensure an evolving plan that compliments the different seasons of your life
All of which can be accomplished in 5 minutes a day.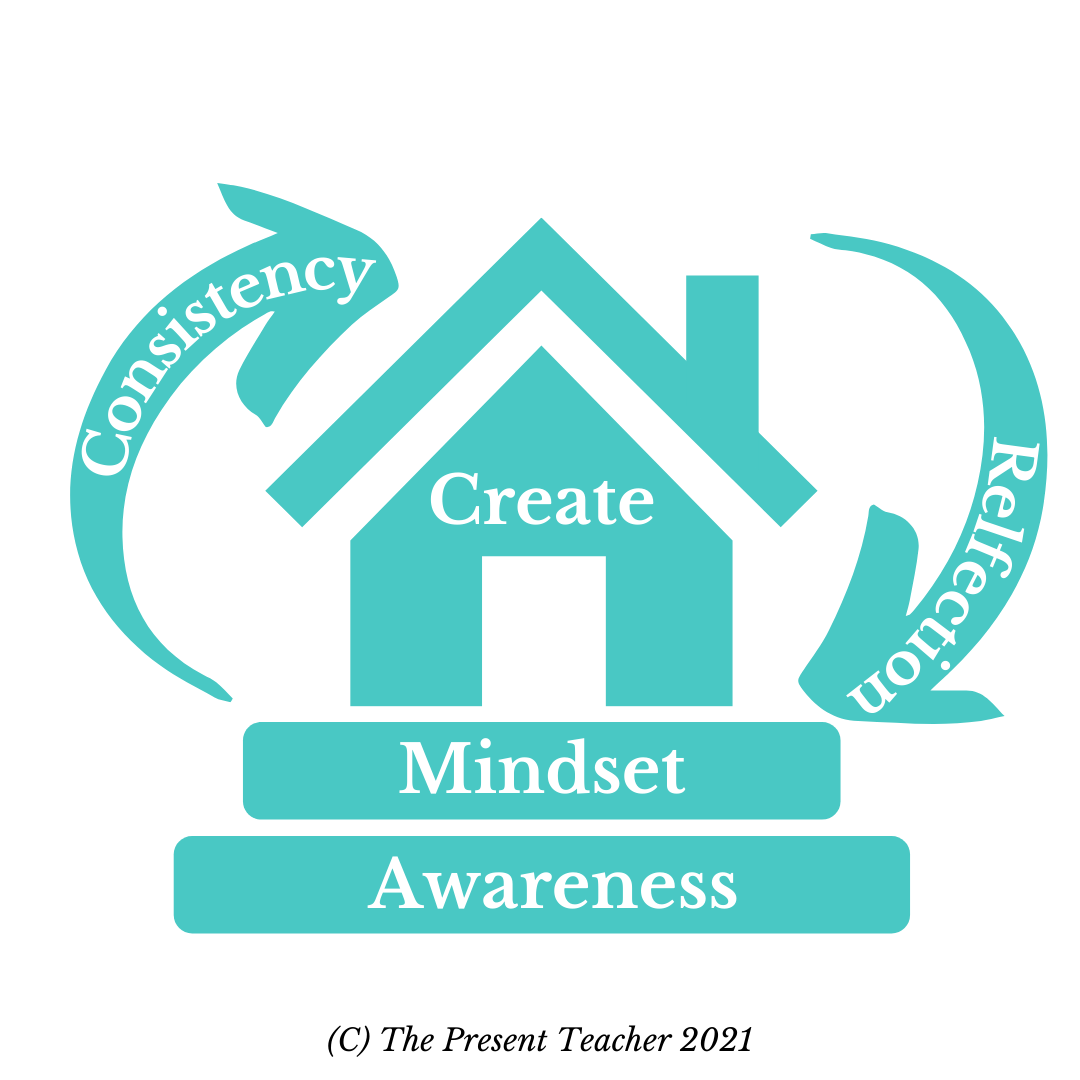 You'll walk away with...
A structure for implementing healthy habits.
A support system with like minded educators
A step by step self-care plan tailored to your and your needs.
A system to help you remain consistent in your self-care journey.
"As a seasoned teacher... I wish I'd known this during my first 3 years of teaching. So valuable!"
-Paola I.
I'm a Wellness Coach For New Teachers
It's my mission to empower educators to eliminate mental health stigma inside and out of the classroom.
Over the past 4 years, I've helped other educators just like you implement mindfulness and consistent wellness habits.
Through a proven framework, teachers from around the world have created a consistent plan that allows them to mindfully impact their students.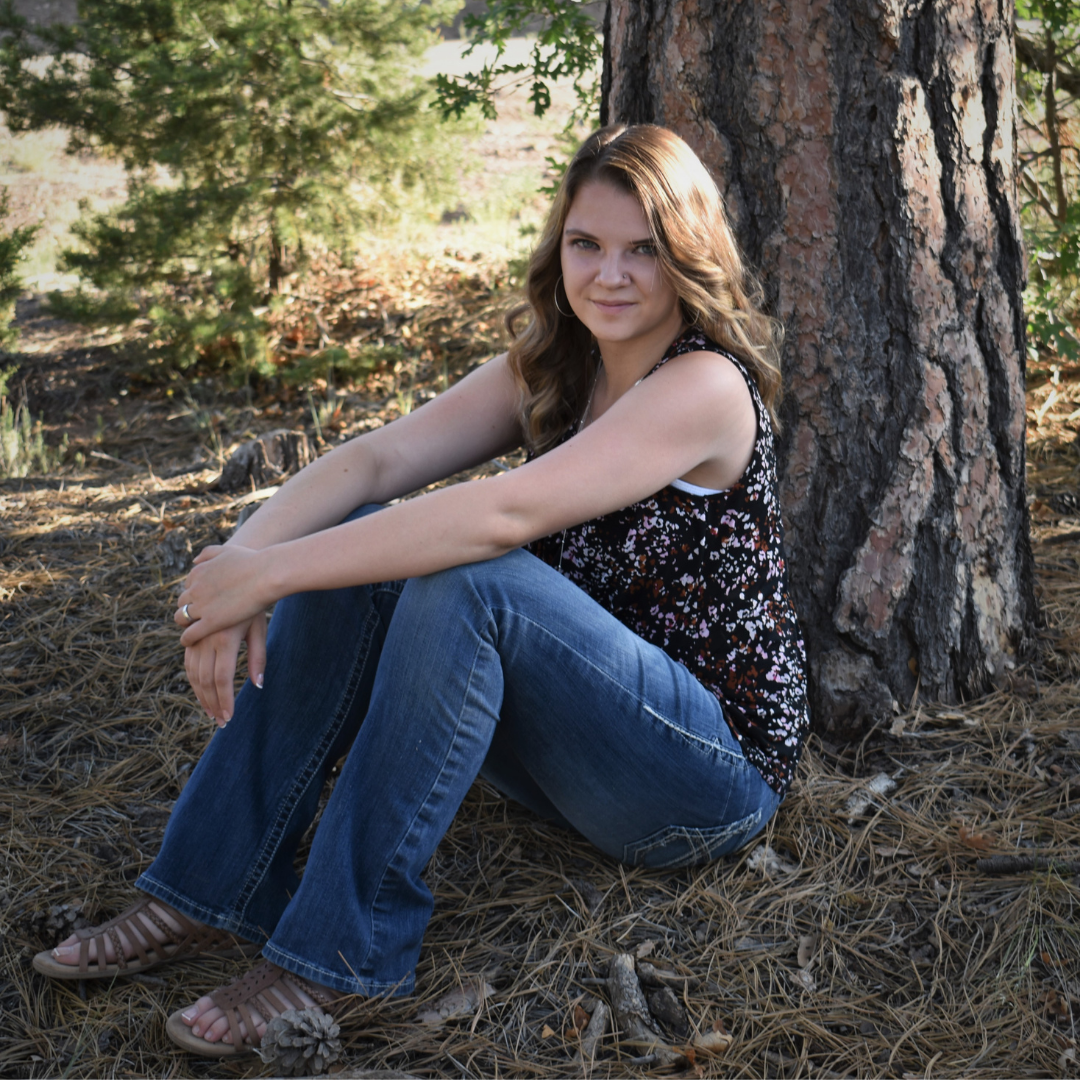 My mission is simple...
I envision a world where students and educators alike are empowered to advocate for their wellness.
A new generation where teachers are provided with the resources to achieve their goals in and out of the classroom.
A changed world where wellness is celebrated instead of silenced.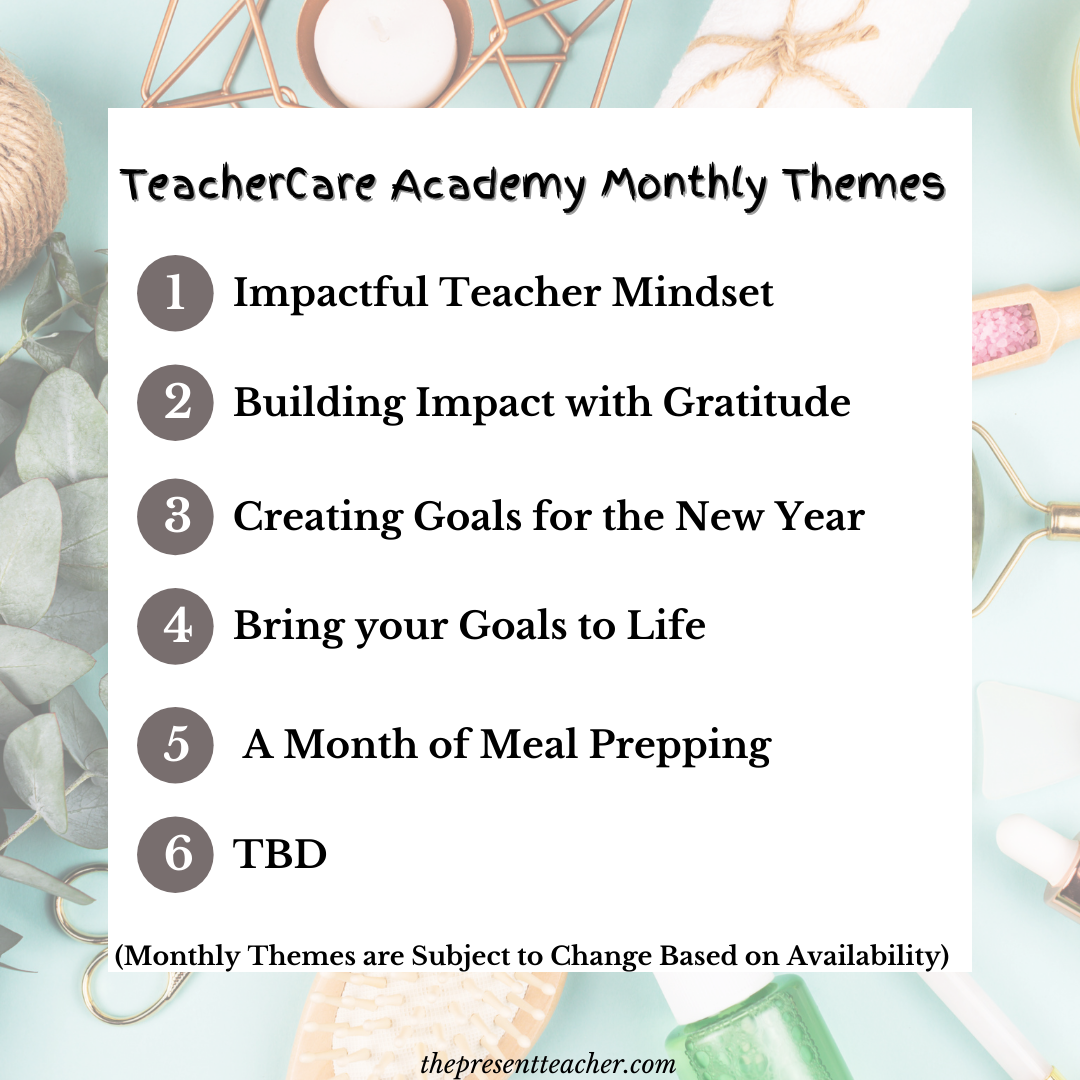 In TeacherCare Academy you also get access to...
To help you on your journey to become the authentic teacher you always dreamed of, you'll also get access to…
TeacherCare Community

[A Community of Like-Minded Educators to Support Eachother]

Monthly Done For You Templates

[To Help You Plan Out Your Self-Care For the Month]

Monthly Workshops

[That Empower You With Up-To Date Research on Wellness]

Accountability Groups

[A Place to Check in With Others on Your Wellness Journey]

Monthly Themed Challenges

[That Align with That Months Wellness Theme and Workshop]

TeacherCare Core Content

[The Main Learning Center Where You Learn and Implement Wellness Strategies]

Workbooks
Replays
And More!
And, just in case you're ready to start TODAY, I'm including a 30 Day Gratitude Journal that you can download right now!
TeacherCare Academy Core Content
"I never realized how much self-care has an influence on my students, my coworkers, and my home life. Thank you Helena for guiding me through each challenge at a time."
-Priscilla B.
Will this program really help me?
Well check out this statistic.
"66% of teachers want to leave their job and 41.3% of new teachers leave the profession within the first 5 years. Teachers also suffer from higher than average rates of drug and alcohol use. At any given point in time, 36.4% are likely to quit." -Middle Class Dad, 2021
That's a lot of teachers leaving the profession! Don't get me wrong, it's okay to leave, but how are you supposed to stay in the profession that you love if you are battling burnout at every corner?
Well check out this other statistic:
 "Self-care is anything you do to take care of yourself so you can stay physically, mentally, and emotionally well. Its benefits are better physical, mental, and emotional health and well-being. Research suggests self-care promotes positive health outcomes, such as fostering resilience, living longer, and becoming better equipped to manage stress." -Moira Lawler, 2021
Yes, you could continue to struggle through the work week.
OR

You could learn to find tools for more joy, energy and fulfillment in your work life and personal life. AND model the same for the kids you mentor and each and everyday TODAY.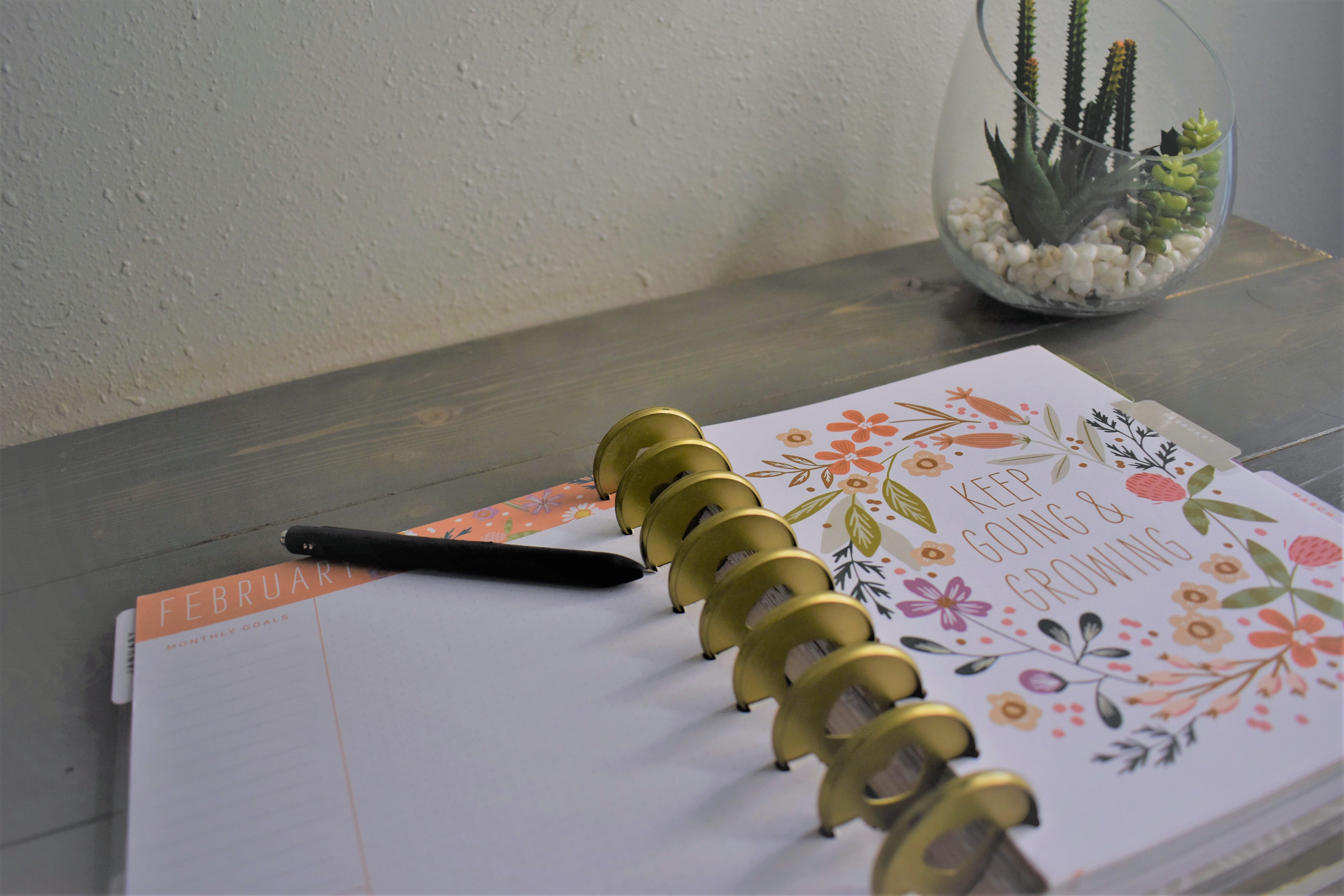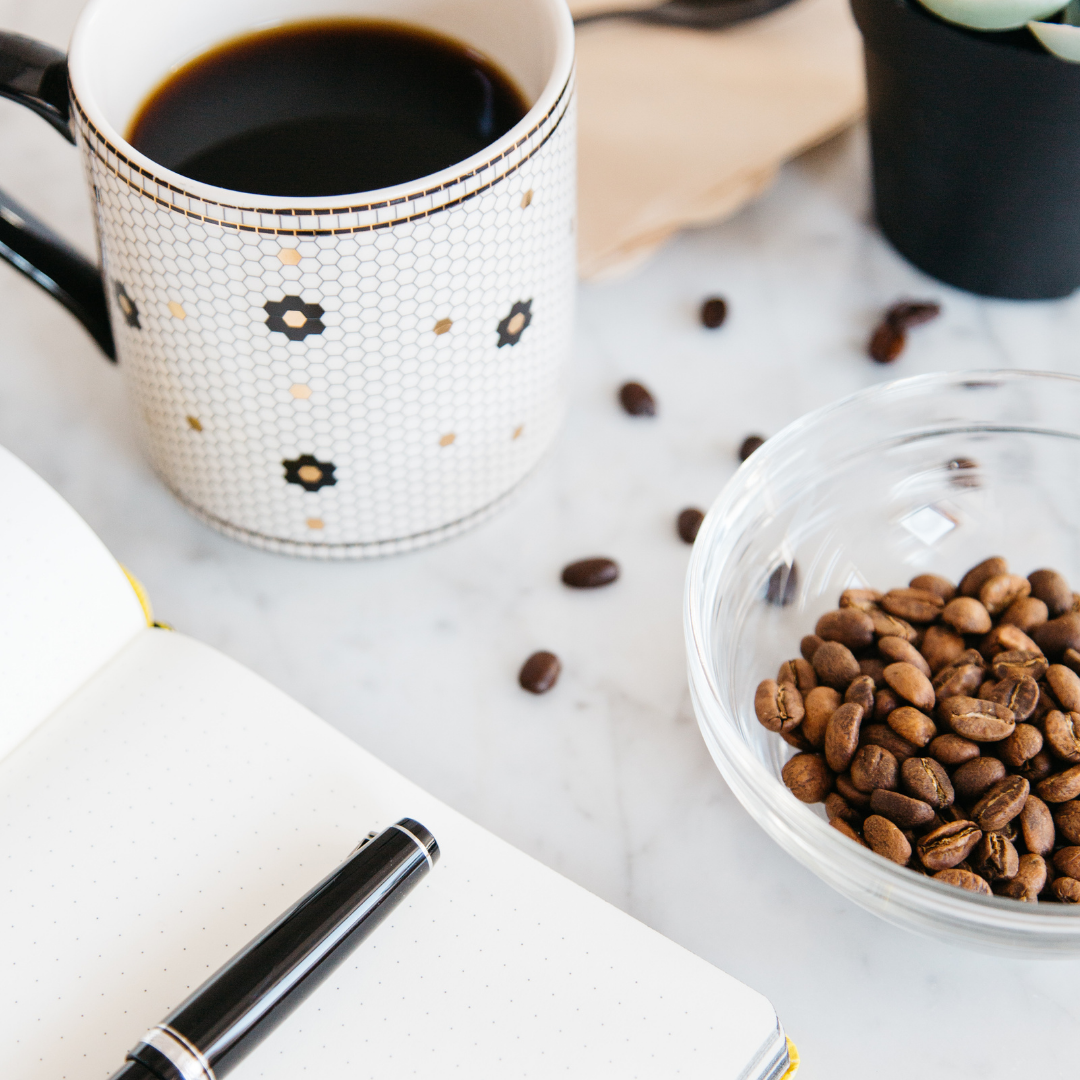 I'm so confident you'll love this program, that I'll give you 30 days to try it out. If you're not completely satisfied after you've completed at least one module, I'll refund the money, no questions asked.
Not sure if this is right for you?
This membership is PERFECT for you if you are…
Striving to show up as your authentic self

Ready to impact your students in the way you know you were meant to

Eager to learn with an open mind

Strive to be inclusive and accepting of others

Dedicated to setting goals and taking intentional actions towards those goals
This is NOT a good fit if you are:
Wanting a "cookie cutter" strategies

Don't want to work with a community of amazing educators

Not open to learning or willing to learn but with a closed mind

Not inclusive to others

Not wanting to set goals or take action to meet those goals
You've got questions, I've got answers!
Will I have enough time to complete this?
All of the lessons in this program are short. All lessons are 15 minutes or less so that you can receive the information you need in a short amount of time!
I am a new teacher. Will this be too overwhelming for me?
Not at all! This program was specifically created with busy teachers in mind. All of the content is straightforward and easy to use. Without adding more to your already busy plate.
I am an experienced teacher, will I get anything out of this?
Absolutely! This is not a combination of all the self-care "fads" you hear about. Instead this program is specifically designed to transform your life. In it there are tips for beginners to advanced educators!
"After integrating Helena's strategies, I have found more time to spend with my family at home. It is amazing how much love and passion Helena has put into the TeacherCare Academy."
-Kyle D.